myOTTOBRE stories
Myriam, France
Myriam from France has always been taller than the standard, and has found buying clothes from regular stores difficult. She learned to sew with her mother when she was a teenager, but her mother did not know how to adjust patterns and she often had to sew a design in a bigger size just for the sleeves to be long enough. Although she did learn how to adjust the length of a pattern, she was facing issues with pattern sizes again in her fifties with her changing body. She has applied the Palmer Pletsch method to our patterns, and finally has a homemade wardrobe of clothes that are simple and easy to wear! We appreciate Myriam sharing her story, as many of our readers can identify with it.
Cher Magazine de Couture,

Je suis plus grande que le standard, 1m78. Depuis que j'ai fini de grandir et bien que faisant du 42-44, j'ai toujours eu du mal à trouver des habits du commerce seyants, particulièrement des robes avec la taille bien placée sur moi et des manches et jambes assez longues, car j'aime porter des habits qui me vont.

J'avais appris à coudre à l'adolescence avec ma mère, qui ne savait pas modifier les patrons et me choisissait des patrons très larges, genre 48, juste pour la longueur de manches. Puis vers 25ans, j'ai trouvé un magazine Bubu qui expliquait comment allonger de partout les patrons. J'ai pu me faire des robes qui ne sciait pas mes cotes!!

Plus tard, j'ai commencé à regarder de près les magazines Ottobre pour enfants, mais sans les utiliser faute de temps.

Puis vers cinquante ans, catastrophe, j'ai pris deux tailles avec les soucis et la ménopause, et une grosse poitrine. Impossible de me trouver des habits du commerce autres que des sacs à patates, genre taille 52-54 pour casser la poitrine, et trop courts de partout. Et je ne savais toujours pas modifier les patrons sauf pour la hauteur.

J'ai commencé à acheter des revues Ottobre femme en 2015 et mon premier ouvrage a été la jupe 12 de la revue 2/2015, parfaite pour moi, en adaptant la taille. Ca m'a donné un espoir de pourvoir me remplacer des achats impossibles par de la couture.

A 57 ans, ma garde robe complétement usée, je m'inscris à un cours de couture et je découvre la méthode Palmer Pletch. J'ai alors repris mes Ottobre femme et j'ai appliqué la méthode sur des hauts et des pantalons. Les patrons Ottobre sont simples, avec peu de pièces et très facile à adapter. Je n'utilise plus que ces patrons.

Maintenant, j'ai une garde robe faite maison, composée d'habits de formes simples et faciles à porter et qui correspondent à ma silhouette.
Mes revues les mieux rentabilisées à ce jour:
Ottobre 5/2018 4 patrons utilisés 19 habits cousus
Ottobre 5/2016 3 patrons 8 habits
Ottobre 5/2017 2 patrons 8 habits.

Merci Mesdames et Messieurs qui nous fabriquez cette revue, vous m'avez sauvés des habits très mal seyants pour la vie. Quel plaisir de porter tous les jours des habits qui me vont et sont confortables! Continuez longtemps!
Bonne année à vous tous!
Other myOTTOBRE stories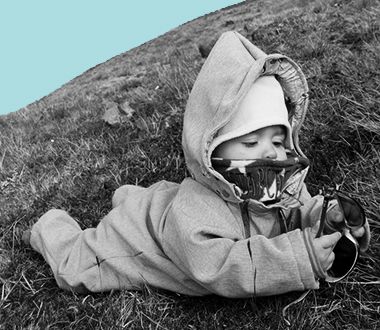 Christiane, Germany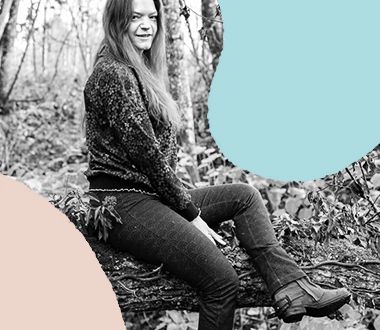 Talla, Luxembourg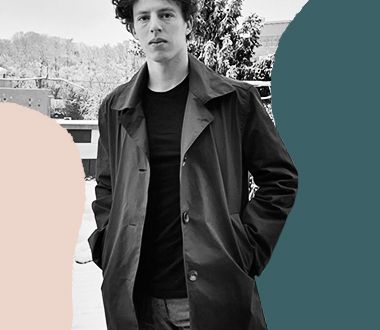 Carolin, Germany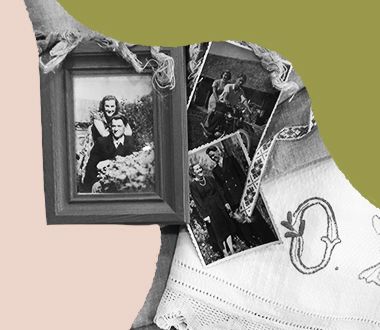 Gabija, Lithuania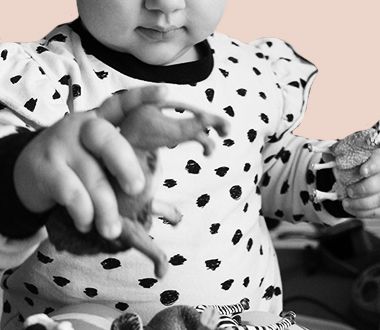 Laura, United Kingdom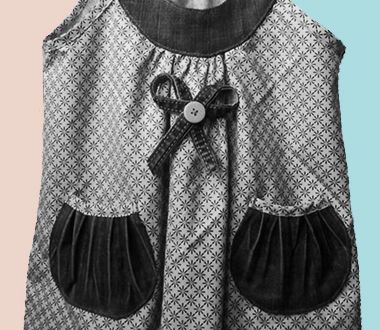 Jenni, Finland
We use cookies to give you the best possible experience on our website. By continuing to browse the site you agree to our use of cookies.
Read more